Napkin Fold Ideas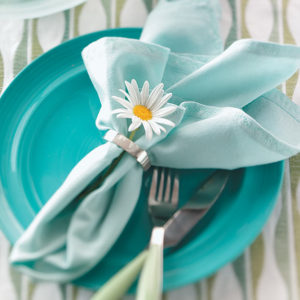 Add a special touch to your dinner table with these napkin fold ideas. You don't need anything fancy to get started—just a few napkins and these easy step-by-step instructions.
Napkin Fan Fold
To add some spark to each place setting, try a fan fold. This fold works best with a stiff napkin that can really hold a crease.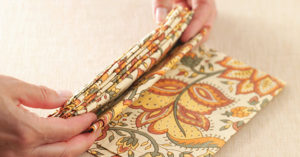 Lay a square napkin on a flat surface, then fold the two opposite edges in to meet at the center, making a rectangle.
Starting at the short end, fold the napkin into 1-inch accordion pleats, stopping about 4 inches from the opposite end. Make sure the fold of the last pleat is at the bottom edge and all the pleats are underneath.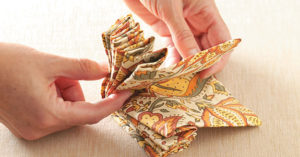 Fold the napkin in half lengthwise so half of the pleats are now on top.
Fold the upper left corner down and tuck it behind the center pleat, forming a triangle. Release and let the pleats fan out.
Adjust the folds and back triangle as needed so the fan stands upright.
Napkin Fold – Napkin Bouquet
Bring a burst of color to your table by taking two napkins in different colors and making this napkin bouquet.
Layer one napkin on top of the other so that each corner is offset a bit.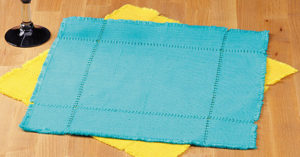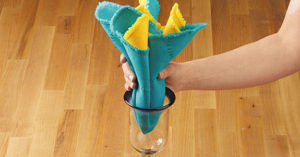 With the edges pointing up, place napkins in a water goblet and fluff.
Napkin Fold – Place Card Holder Napkin Fold
This fold is not only functional, but it also adds an elegant touch to your holiday table.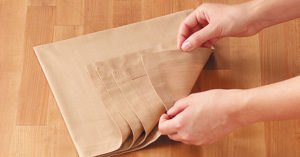 Fold a napkin in half twice to make a square and place it on a flat surface with the open corners facing you.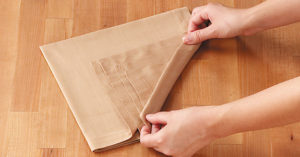 Fold up each open corner one at a time, placing each corner about 1-in. from the previous one.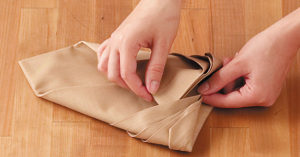 Fold up the bottom edge about 1 in. to make a holder for the place card.
Turn napkin over and fold napkin in thirds, tucking one corner under the other to hold.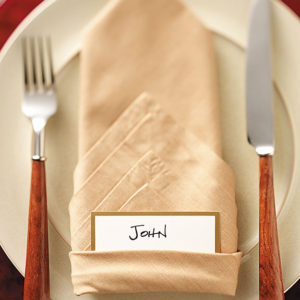 Turn napkin over and put place card inside the bottom fold.
Napkin Fold – Flower Napkin Fold
Open a napkin flat. Hold two adjacent corners and fold the napkin in half with the corners slightly askew.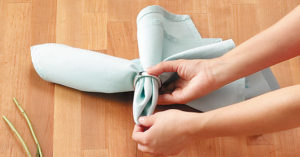 Take the center of the fold and pull it through a napkin ring.
Insert the stem of a fresh flower through the napkin ring.
Diagonal Napkin Fold
Fold a napkin in half twice to form a square with the open corners facing you. Pick up the top open corner and make 1-1/2 inch folds until it reaches the outside corners.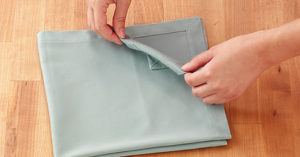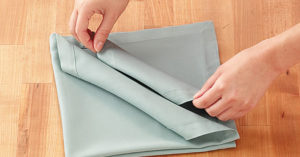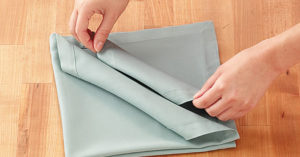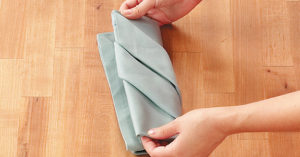 Finish!
Source:  TasteofHome.com
Table Setting Guide
One of our readers has a wonderful site on place settings!  Ever wonder exactly where that fork should go?  Check our all the proper ways to set your Thanksgiving Table: