Our list has 250 pet names – from the traditional to the wacky.   Plus the popular and the all-time favorites.  Also, in a future post we will list the most popular pet names for males and females.  Then if you are curious, another future post with 2016 most popular pet names and the predictions for 2017.
We love our pets and want to find the perfect pet name.  It is exciting when you bring your new pet home – but now  you need some inspiration on pet names.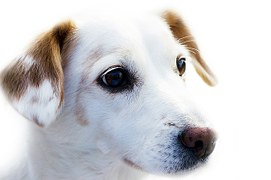 Part 2 – another 100 names
Tomorrow – Part 3 with the last 50 names
Part 4 -A list of male and female names
part 5 – Lastly, the 2016 most popular names with predictions for 2017.
So without further ado, here are another first hundred pet names to consider!
Hershey
Holly
Honey
Huck Finn
Hudson
Hutch
Ike
Indira
Iris
Ivory
Jade
Jasmine
Jasper
Jazzy
Jeeves
Jenna
Jenne
Joy
Kai
Kalua
Kaly
Kassie
Kaya
Keanna
Keesha
Keiko
Kiefer
Kingston
Koby
Kona
Laguna
Landon
Larissa
Lefty
Leia
Lexi
Lil'bit
Lilypie
Linus
Logan
Lola
Luca
Lucy
Luke
Madonna
Malble
Malibu
Margo
Marshmellow
Marti
Max
Maya
Meadow
Mercedes
Merlot
Merry
Mia
Midnight
Midori
Mika
Milan
Mira
Mischa
Mitzi
Moby
Mochi
Monet
Monkey
Mooshie
Mozart
Mr Big
Muggles
Mulder
Mulligan
Murphy
Mylo
Nanda
Nate
Nell
Niana
Nico
Noodle
Nugget
Olive
Onyx
Otis
Owen
Ozzie
Paddington
Paisley
Paris
Parker
Paulie
Pazzo
Peanut
Pearl
Pepper
Persia
Pesci
Phoenix
Picasso
Pinot
Pipsie
Pixie
Porche
Quattro
Ramona
Redford
Reece
Rico
Robin Hood
Rocco
Rocky
Romeo
Roxie
Rufus
Rusty
Source:  http://www.adoptapet.com