Camping with Your Dog
And we love to camp with our dogs!
We love our dogs! And we love to camp with our dogs!
Here are a couple tips to keep you dog safe, healthy, and happy while camping this summer.
Amy Devine, founder of the 300-member NOVA Trail Dogs Hiking Club in Alexandria, Virginia, keeps her pooches happy — and out of trouble– on overnight trips with these five rules.
1. Keep dogs leashed around other hikers, bikers, horses, and on steep or slippery terrain (so they won't knock anyone over). Step aside and yield the trail to all others.
2. Pack out poop on day hikes (double-bag it!). On longer trips, follow LNT regs and bury away from the trail and water sources.
3. Bring a camp towel and brush to clean and dry dogs thoroughly before letting them in the tent. Trim nails pretrip to prevent rips in the tent floor.
4. Pack a foam pad for sleeping , and a wool or down blanket in cold weather.
5. Keep track of dogs at night with LED lights or glowstick bracelets on collars.
Happy Camping with your best Buddy!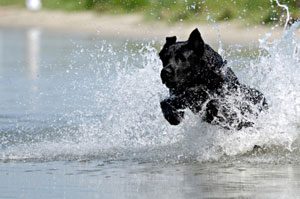 Source: Backpacker Magazine